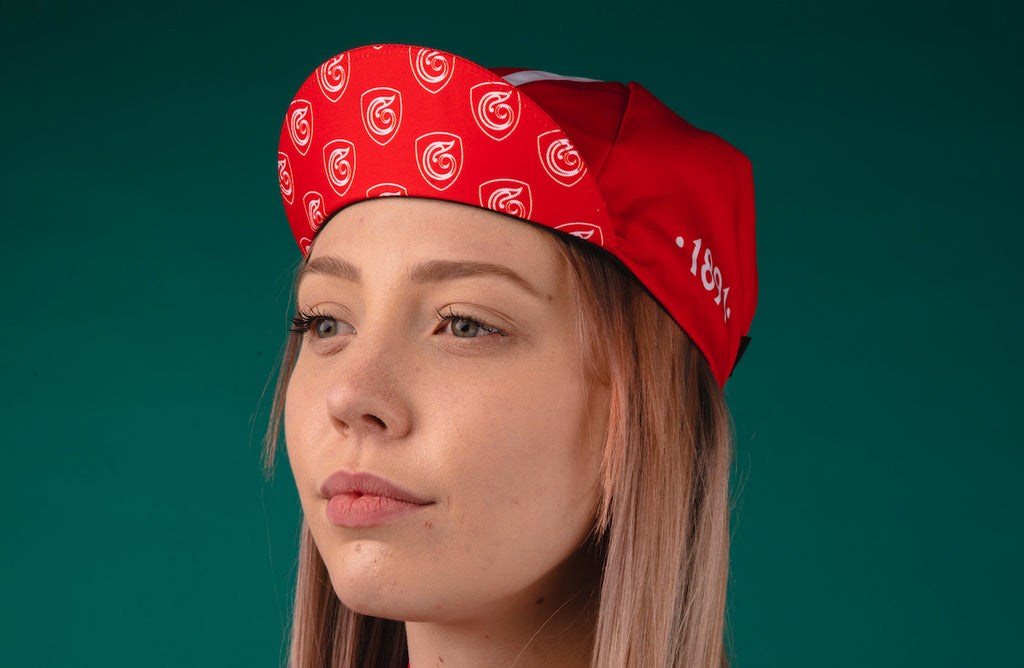 CW heritage cap
Launched to celebrate Cycling Weekly's 130th anniversary in 2021 our heritage clothing is a nod to the magazine's unique history. The double horizontal stripe over the top of the cap mirrors the stripes around the chest of our heritage jerseys which was a favoured design for many years through the middle of the 20th century.
We chose these colours as the magazine's masthead has been red for over 60 years while black is the defacto font colour for print magazines. 
Our simplified heritage C logo that features underneath the cap peak is a modern version of the C of Cycling from the very first issue. A type face that survived on the masthead for over 50 years before being modernised.