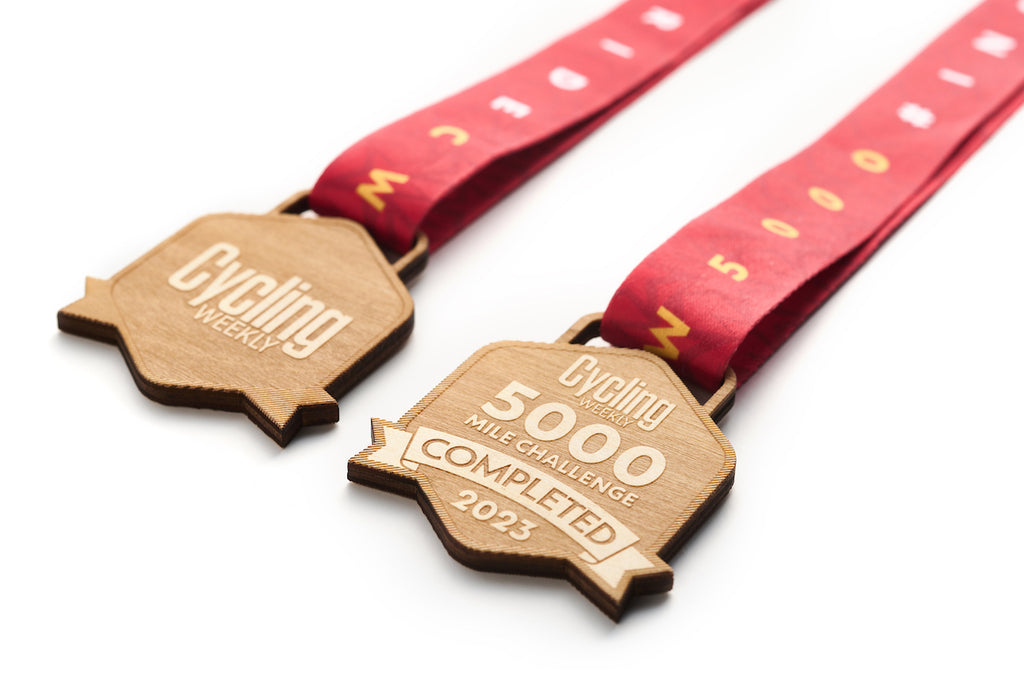 CW5000 2023 finisher's medal
Celebrate completing the 2023 5,000 mile challenge with one of our finisher's medals. This year we've opted for the eco friendly recycled wood option that has also allowed us to bring down the price. 
All orders will be sent out from the CW office by Royal Mail, second class post. We will aim to send the medal out within two working days of taking the order, but please allow at least two weeks for it to arrive. 
Well done on completing the CW5000!